Melissa and Doug Alphabet Lacing Cards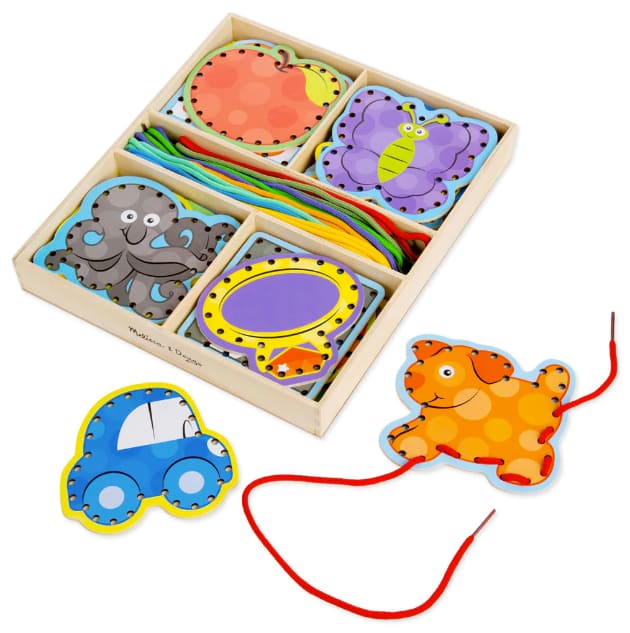 Shop Now (for Melissa and Doug Alphabet Lacing Cards) →
Kids can recognize shapes of letters fairly early on, and they can practice letter recognition with these Melissa & Doug Alphabet Lacing Cards ($26). The kit includes a lacing board in the shape of every letter in the alphabet. Each board has a vibrant illustration on one side and a label on the other, showcasing the uppercase and lowercase letters in large print. You can use the cards as flashcards, match the lace colors to the borders, or string the entire alphabet together.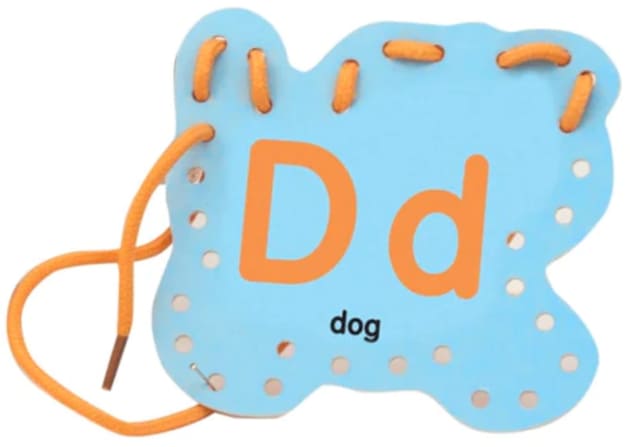 Children typically start learning letters of the alphabet between the ages of two and three years old. At this age, children are usually able to recognize and name some of the letters of the alphabet, especially those in their name or frequently seen in their environment. As they grow older, their letter recognition skills and ability to identify the sounds associated with each letter develop further, which lays the foundation for reading and writing. (Note: Every child develops at their own pace, and some may begin learning letters earlier or later than others.)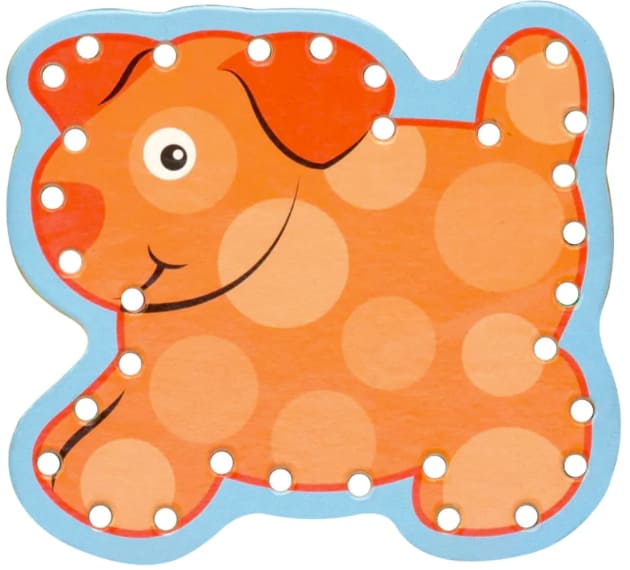 A set like this provides a way to children to passively learn about shapes of letters while doing the activity of running the strings through the holes. That's why this is considered more of an activity than a toy. The Alphabet Lacing Cards set is a good gift for a 2- or 3-year-old kid.