Fill N Splash Submarine Bath Toy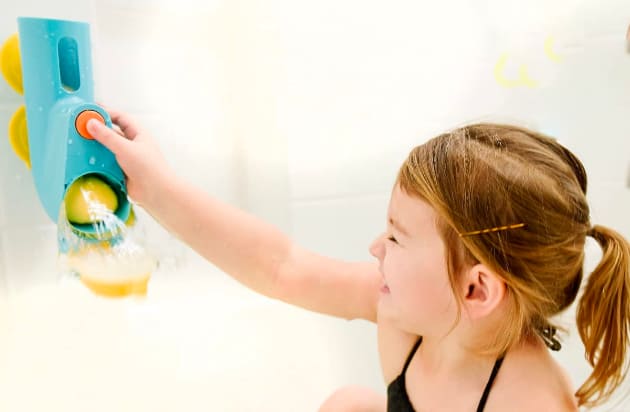 Shop Now (for Fill N Splash Submarine Bath Toy) →
Though this site is including the "0-2" age range, it's for the higher end of that, not the lower end.
Bath time can be a fun and enjoyable experience for toddlers, but sometimes it can be a challenge to get them into the tub. This is where having a fun bath toy like the Fill N Splash Submarine Bath Toy (between $22 and $40) can make all the difference. The bottom line is that bath toys make bath time more fun.
Toddlers often have a short attention span, and the Fill N Splash can keep them engaged and make the process of getting clean less stressful. This can be especially helpful for children who are reluctant to take a bath or who have difficulty sitting still.
The suction cups for the Fill N Splash Submarine Bath Toy work well for attaching to the tub wall or bathroom tile. Occasional cleaning is necessary but it's easy to do. The Fill N Splash Bath Toy is good gift for a kid who is between one and half and 5 years old.