Climb and Crawl Foam Playset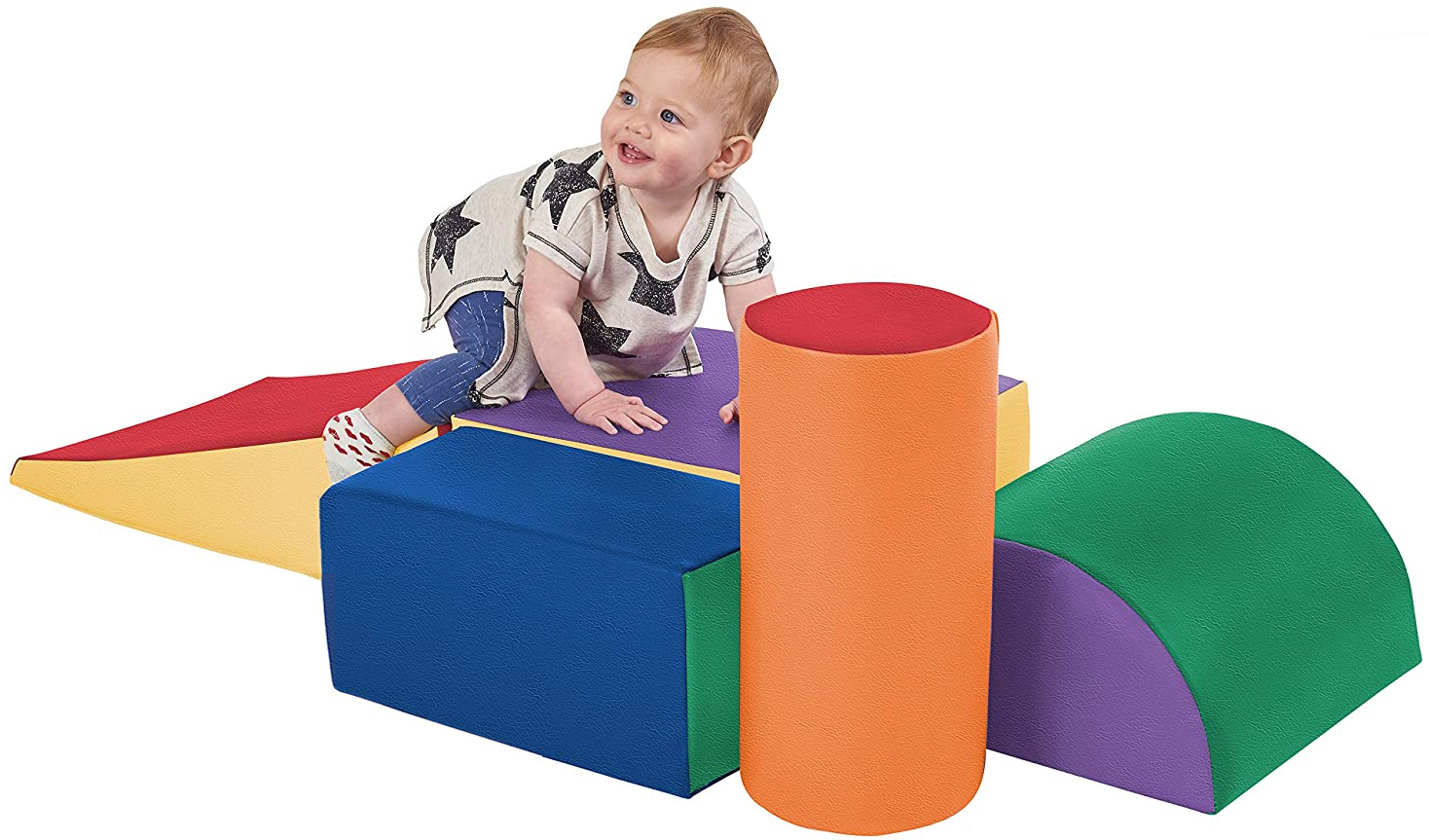 Shop Now (for Climb and Crawl Foam Playset) →
Just as a child is finding it's footing, she is likely looking things to climb on. The ECR4Kids SoftZone Climb and Crawl foam playset offers a variety of blocks to sit, crawl, climb, push, and play around with.
These colorful blocks are just the right size for toddlers and to crawl on. They are lightweight enough that as they want to push them around and one day pick them up on their own, they can do so. These are nicely made, good in quality, and easy to clean. It's a cinch to wipe off any spills from the colorful vinyl, and they hold up to the abuse.
Amongst the five pieces is a ramp, and though depicted in some marketing photos as if it's a slide, it definitely isn't a slide. It's more for crawling up, or arranging other shapes, or another fun thing is to use it on its own for mom or dad to roll balls to their child. All the pieces are great for a pillow fort, too.
ECR4Kids makes additional 'SoftZone' sets of blocks made like these with the same foam, but with different shapes. Any set in this line-up would be a great gift for a 1-year old kid!