Radio Flyer Busy Buggy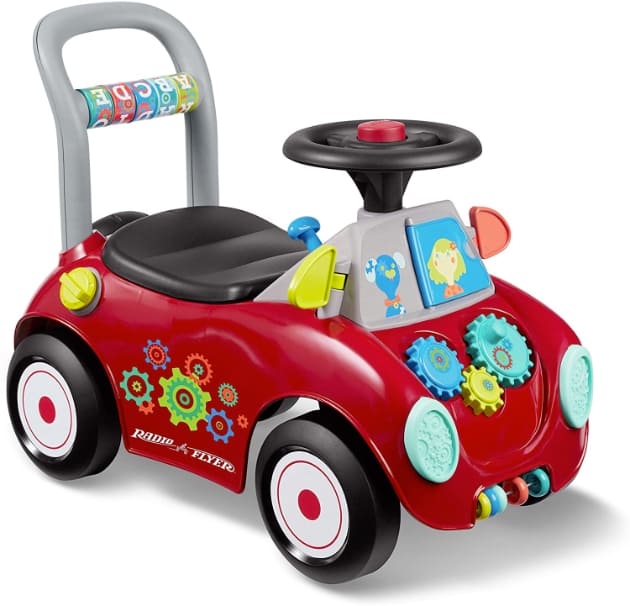 Shop Now (for Radio Flyer Busy Buggy) →
An indoor riding toy with lots of sounds, colors, things for little hands to tinker with – the Radio Flyer Busy Buggy ($34) can be hard to resist. When my son had a similar riding toy, he would push it and pull it everywhere, and press all the various buttons to make sounds, and really loved getting things in and out of the storage compartment under the seat.
This is especially lots of fun for the 12-18 month range – great for kids to practice their walking, and older ones in the 18-month range can practice getting on and off the seat. At different stages they may have more fun doing different things (pushing it vs riding it), but even for ones just learning to pull themselves up, they will find the buttons on the steering wheel a rewarding activity. My kids even played with theirs up until they were over three years old (although not ideal new gift for that particular age range).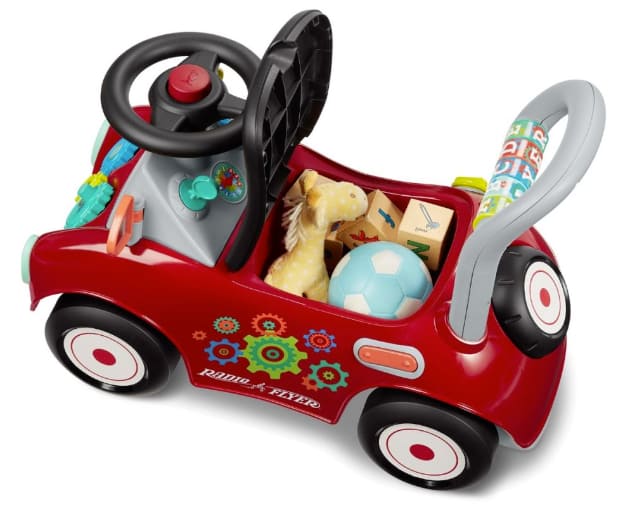 It's smaller than most outdoor riding toys, so it's relatively gentle for indoor play.
Bottom line
The Radio Flyer Busy Buggy is a great gift for a kid. Especially perfect for a first birthday.