Sit-to-Stand Learning Walker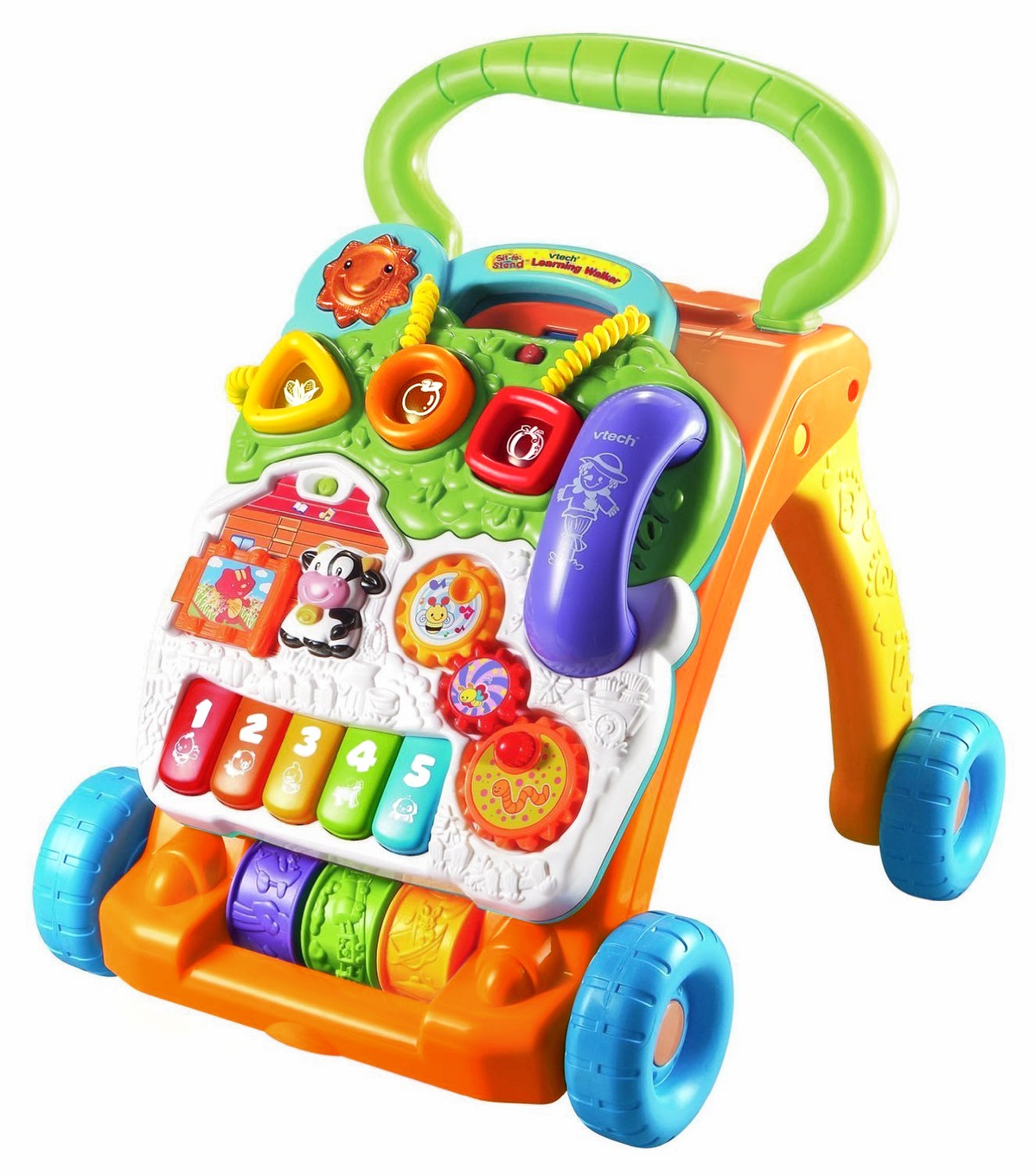 Shop Now (for Sit-to-Stand Learning Walker) →
A perfect gift for the first birthday, or for kids that will soon be on their feet, the Sit-to-Stand Learning Walker (somewhere around $40) is sure to be a hit for several months/years.
This interactive learning baby Walker has a removable play panel that plays music and encourage creativity. There are spinning rollers, shape sorters, and light-up buttons. The wheels work on carpeted and hard wood floors. It's also possible to lock the wheels to slow the the kids down a bit if needed.
There is a detachable front that has a lot of musical keys, buttons that make different sounds, and a phone toy.
Batteries are included, but you may want to get re-chargeable AA batteries so that you can save money on that.
It's something that kids just naturally gravitate towards, and so it's sure to be a hit.